Bankruptcy Lawyer
Facing financial difficulty? Filing for bankruptcy can provide a fresh financial start by eliminating or restructuring your debt.
Foreclosure Defense
Fight the banks from taking your home. Our New York foreclosure lawyers, can protect and defend your rights as a homeowner.

Loan Modification
Are you struggling to make your monthly mortgage payments? Our team can help negotiate new terms and/or rates with your lender.

DEBT NEGOTIATION
We explore all our clients' options including settling with our clients' creditors for less than is owed on their debts.
Call Today For A Free Consultation
New York Bankruptcy Lawyer & Foreclosure Attorney
Since 1995, David Pankin, Esq. has been fighting for the consumers of New York City and Long Island.
The Law Offices of David I. Pankin, P.C. has represented over 10,000 clients with their bankruptcy, predatory lending, foreclosure defense, loan modifications, and other consumer protection matters. From consumers struggling with credit card payments, to hardworking New Yorkers facing wage garnishment or frozen bank accounts to homeowners behind on their mortgage paytments, David Pankin and his legal team have helped their clients obtain the debt relief they need to get a financial fresh start. We also represent consumers harassed by unscrupulous debt collectors for violations of fair debt collection laws, as well as for violations of consumer protection statutes.
Our office always offers a free and thorough consultation where you will meet with an experienced New York City Bankruptcy lawyer. We will evaluate your financial situation and explore all your debt relief options, including fighting credit card lawsuits, negotiating debt settlements, loan modifications, and bankruptcy.
We offer payment plans and affordable fees. Contact us today for a free consultation.
REVIEWS
SEE WHAT OUR CLIENTS HAVE TO SAY
Watch Our Videos & Listen to Our Clients
ALTERNATIVE DEBT SOLUTIONS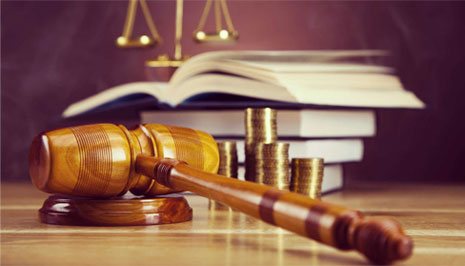 We Review All Your Options
We offer a variety of ways to handle financial difficulty which include but not limited to bankruptcy, foreclosure defense, creditor lawsuit defense, loan modifications, debt negotiations and FDPCA rights...readmore
BANKRUPTCY CHAPTERS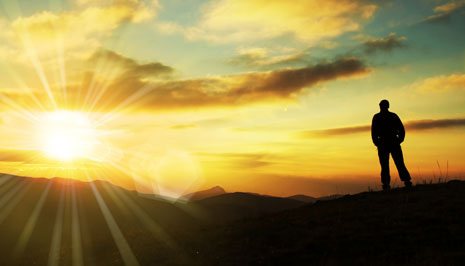 Get A Fresh Start
Bankruptcy law is a federal law designed to assist individual consumers and businesses facing financial difficulties. With respect to consumer debtors, the goal of bankruptcy is to help individuals...readmore
Client Reviews
Let me begin by saying I first recommend a friend to Mr. Pankin office, I trusted him by just seeing his television add, my friend took my advice and was very satisfied with the result from Mr. Pankin office she was able to put her all her worries away... I myself did not know that I would have come in to some real finical difficulties and when that time came I went to Mr. Pankin office for help, after my first vista I know I was in good hands. Mr. Pankin and his staff assure me that I would be ok and in the end it was... as Mr Pankin says "bankruptcy is not the end its just a new beginning" now its all over for me I can now sleep a lot better at night... I would recommend Mr Pankin to any who think that they need this kind of help... Thank you Mr. Pankin & staff

The day I went for my initial interview, I was so nervous. After speaking with Robert, I felt comfortable and confident choosing David I Pankin, PC to represent me. They took the time to make sure all my questions and concerns were addressed. On the day I had to appear in court, Roger was there to support and counsel me and Zaira made sure I was well prepared for my court date. I wouldn't hesitate recommending these knowledgeable, professional and courteous individuals to my friends and family.

From the first time we walked into Mr. Pankin's office, everyone on the staff was very professional and made us feel very comfortable. It was a smooth process throughout our experience. We highly recommend Mr. Pankin and his associates. Thank you to everyone for all your help. Joe and Rosanna

I recently filed bankruptcy through the law office of David Pankin. Honestly I didn't know what to expect. I thought it would be a long drawn out expensive process, which I must say it wasn't. The payment plans were affordable. The garnishment stopped almost immediately. I've already began receiving car loan offers. I have opened a bank account as well as received my first credit card since filing. So if you are considering filing bankruptcy, David Pankin and his associates are the way to go. Thanks for giving me my life back

I am extremely pleased with the work this law office did for my family. I was in a situation where time and execution was everything and Mr. Pankin's office and all of the staff made it happen . I recommend their service to anyone needing results in a timely manner. Simply excellent. Thank you all.
Debt Lawyer Blog
25
Mar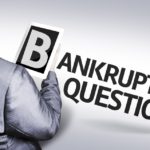 Filing for Bankruptcy is a big decision but once a debtor files their bankruptcy case, it cannot be voluntarily withdrawn without Court permission. There are a number of factors that the Bankruptcy Court must evaluate...