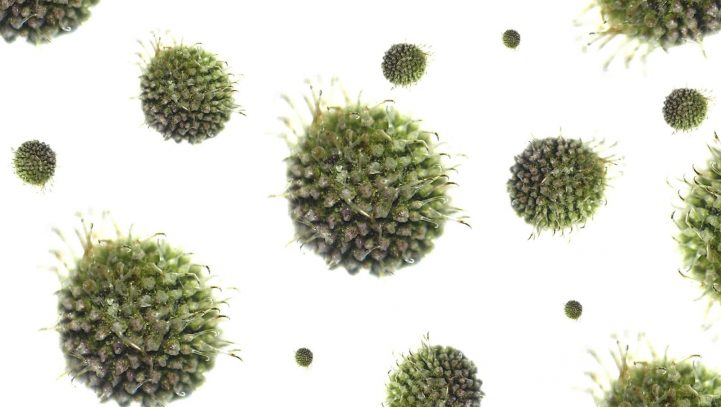 COVID & PPP Program Updates
New Funding for PPP Loans
On April 23, 2020, a $484 billion coronavirus relief bill was passed by Congress that provided $320 billion for a second round of funding for the Paycheck Protection Program (PPP)  created by the CARES Act. The PPP was designed to help small businesses get through the COVID crisis and cover certain payroll costs to enable them to retain their employees. To address concerns that some of the first round of money bypassed small businesses in favor of publicly traded companies and bigger businesses who have better connections with lenders, Congress, the Small Business Administration (SBA), and the U.S. Treasury Department have made changes to how the program works.
New Rules for the PPP
With the additional funding, Congress set aside $60 billion for community banks, credit unions, community development financial institutions, minority depository institutions, certified development companies and microlenders who have many small business customers. The SBA announced that in this round, it was setting a maximum dollar amount for individual lenders at 10% of Paycheck Protection Program funding to prevent any single bank with back-logged applications from dominating this round of funding. However, it has been estimated that the back-logged applications will lead to the new funds being depleted quickly.
The U.S. Treasury has restricted which businesses will be eligible for under the program due to intensifying scrutiny on hedge funds, publicly traded companies and big restaurant groups (for example: Ruth Chris, Potbelly, and Shake Shack) that received loans in the first round of funding. One egregious example is the Los Angeles Lakers, who applied for a PPP loan and received $4.6 million. However, it was a group of hotel companies chaired by Monty Bennett, a Dallas executive and Republican donor, that received the most PPP funding. The companies, including Ashford Hospitality Trust and Braemar Hotels & Resorts, used more than 100 filings to seek $126 million total and received $76 million.
The Treasury department issued an advisory on April 24, 2020 that borrowers must certify in good faith that their PPP loan request is necessary. Specifically, they must take "into account their current business activity and their ability to access other sources of liquidity sufficient to support their ongoing operations." The idea behind the certification is that the money should only go to small businesses that need the money not to large corporation who have access to capital and may happen to own small subsidiaries.
The PPP is Open for Applications Again
When the Paycheck Protection Program started taking applications on April 27, 2020, the Small Business Administration's online portal was not working. The portal was flooded with applications that were prepared between the cutoff of the first round and the opening of the second round of funding and it simply could not handle the volume of applications. While many traditional lenders had a large backlog of loans from the first round of PPP, there are a number of nonbank lenders that are now accepting PPP loan applications from small companies that were unable to receive a loan in the first round of funding. Companies who were still seeking PPP loans have been able to apply through the following companies: BlueVine, Centerstone (not accepting applications from sole proprietors or independent contractors), Funding Circle, Harvest Small Business Finance, Kabbage (up to $2 million in funding per loan), Intuit/QuickBooks Capital (for Payroll and QuickBooks Self-Employed customers who filed 2019 taxes with TurboTax Self-Employed), Lendistry (up to $250,000 in funding per loan), OnDeck (priority may be given to existing customers), PayPal LoanBuilder, Square Capital (priority may be given to existing customers), The Loan Source, and VelocitySBA (priority may be given to existing customers).
Given the enormous demand for PPP Loans, it is unlikely the new round of funding will be sufficient. Many experts have estimated the new funding will only last around a week. It is unclear whether Congress will add additional funding to the PPP.
What About FIDL Loans
The most recent coronavirus relief bill also contained an additional $60 billion in funding for the SBA's Economic Injury Disaster Loan Program (EIDL). Unfortunately, the SBA did not resume accepting applications for the EIDL program because the additional money authorized by Congress is going to be exhausted by prior applicants.
Unemployment
According to the US Department of Labor, for the week ending April 25, 2020, first-time claims for unemployment benefits totaled 3.8 million. That brings the total number of first-time claims for unemployment up to 30.3 million over the past six weeks. This represents roughly 18.6% of the US labor force. Businesses have continued to lay off and furlough workers during the stay-at-home orders across the country. Even as some states start to open their economies back up, it is unclear how many employees will be rehired as the Coronavirus crisis continues to take a toll on the U.S. economy and economies around the world.
Contact David I. Pankin P.C.
If you have been financially affected by the Coronavirus and want to discuss options to help you get a fresh start, contact the Law Offices of David I. Pankin, P.C. You can contact us by phone at 888-529-9600 to arrange for a free consultation or complete our contact form online. David I. Pankin P.C. is a New York bankruptcy lawyer 3 convenient locations in Midtown Manhattan, Downtown Brooklyn and Melville, Long Island. We have helped over 15,000 clients from all five boroughs, Westchester, as well as Nassau and Suffolk counties.