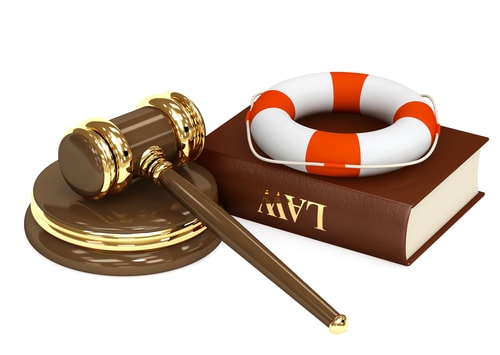 Federal Trade Commission Takes Action Against Lender's Deceptive Practices
While consumer protection has not been a priority for the current administration, the Federal Trade Commission's Bureau of Consumer Protection recently brought an enforcement action against the online lending platform, LendingClub Corporation. The FTC has filed charges against LendingClub in the U.S. District Court for the Northern District of California. The company was charged with violations of the FTC Act and the Gramm-Leach-Bliley Act for deceptively marketing their loans by falsely promising that customers would receive loans that had "no hidden fees."
According to the FTC complaint, the loans that were being offered by LendingClub, indeed, did have hidden fees. LendingClub deducted hundreds and in some cases thousands of dollars in hidden up-front fees from their loans. The FTC complaints states that an internal review at LendingClub noted that their marketing contained claims that "could be perceived as deceptive as it is likely to mislead the consumer." Furthermore, an attorney for one of the company's largest investors sent a warning to the company that their prominent "no hidden fees" representation could make them a target for law enforcement. LendingClub ignored the warnings and made their deceptive "no hidden fees" claim more prominent in their marketing materials.
Additionally, the FTC has alleged that LendingClub falsely told loan applicants that "Investors Have Backed Your Loan" even though they knew that those applicants would never receive a loan which discouraged applicants from seeking loans elsewhere. LendingClub also continued to charge consumers who had cancelled automatic payments or even after they paid off their loans.
Many debtors who come to us, have the type of unsecured loans that were being made by LendingClub. These loans are dischargeable in Bankruptcy. If a debtor qualifies, the loans can be eliminated in a Chapter 7 bankruptcy or paid back over a 60-month (5 year) Chapter 13 payment plan interest-free. For comparison purposes, typical LendingClub loan is 3 years long with a high interest rate. =
David I. Pankin is a New York bankruptcy lawyer that has been helping consumers facing financial problems since 1995. If you have any questions about personal loans or discharging personal loans in bankruptcy, please feel free to contact the Law Offices of David I. Pankin, PC at 888-529-9600 or by using our easy online contact form.
For More Information:
https://www.ftc.gov/system/files/documents/cases/lending_club_complaint.pdf